Welcome to St. Thomas More Parish
Our mission is to become the real presence of Christ through prayer, education, worship and service
Weekend Masses
Saturday 5 PM
Sunday 8:30 AM
Sunday 10:30 AM
Reconciliation
Saturday 3:30-4:30 PM
or by appointment
Weekday Masses
Tuesday 9 AM
Wednesday 9 AM(Mid June-Aug)
Wednesday 8:30 AM(Sept.-Mid June)
Thursday 9 AM
Friday 9 AM
| | | | | | |
| --- | --- | --- | --- | --- | --- |
| | | | | | |
| | | | | | |
Loving service



How is my stewardship a work of faith, labor of love, endurance in hope?
"That is a real labor of love."
Hearing that statement likely draws to mind the actions of you or someone you know: dedication of time to a special ministry or charitable organization; a craft or art given to loved ones, the parish or a local group; the attention of parents, coaches or teachers for children and youth; the care of health professionals and volunteers for the ill, elderly or those who are dying. These can be real "labors of love."
When we consider it this way, stewardship is a labor of love: we love God, we recognize that all we are and have come from God alone, and, out of this love and gratitude, we respond by being good stewards of our time, our presence and prayer, our talents and material resources. We become more intentional about the ways we use our lives and resources, and are then less willing to waste them.
Sometimes our stewardship is noticeable and requires a substantial commitment. Yet the simple daily tasks of our lives can also include labors of love: a caring thought shared; a simple meal prepared, even on the run; a load of laundry accomplished; an encouraging hug at the end of a long day. These are also the ways of stewardship, as we care for, nurture and bring to increase the stuff of our lives, no matter how great or small it may seem.
This week, think about the simple things you do each day and consider how your actions are stewardship of your life, talents, time or resources. How might you more intentionally be a good steward of:
Your faith: Do you share your faith with family, friends, co-workers or neighbors through your actions or in your words?
Your love: Do you serve others humbly as a continuation of Christ's love for those who most need God's care?
Your hope: Do you bring hope to those who might otherwise find it difficult to go on, or do you hold on to hope when all around you seems empty or filled with trial?
This article comes to you from Our Sunday Visitor courtesy of your parish or diocese.
Annual Catholic Appeal 2017
The Annual Catholic Appeal is about being Catholic and recognizing there are priests and deacons to be trained, social services for the needy and poor to be offered, Catholic schools to sustain and grow, retired priests and nuns to support and so much more!
The Annual Appeal allows you to join thousands of Catholics to support more than 60 ministries and services throughout Western Washington. Your support is essential to our mission – without YOU, there would be no Church. Thanks to your generosity, our church is here in times of need providing comfort and hope.
Thank you so much! We surpassed our goal...but we still need more participation.......
The 2017 Annual Catholic Appeal campaign is underway and we have reached our goal of $103,230. All contributions received in excess of this Archdiocesan goal will come directly back to St. Thomas More Parish as a rebate. Our 2017 ACA rebate goal will be used for our "Dalton Hall Kitchen" project. We have exceeded the goal, but we are still seeking to have everyone's participation this year so that we can upgrade our kitchen as quickly as possible! Thank you so much!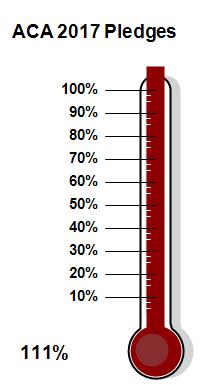 Fr. Stephen Okumu
Pastor
Upcoming Events
CATHOLIC WEB LINKS
Washington State Catholic Conference
North West Immigrants Rights Project
United States Conference of Catholic Bishops
Catholic Refugee and Immigration Services
Fr. Jim Northrop
St. Thomas More Relics on Display

Making a financial donation
to St. Thomas More
is now quick and easy
with our new on-line
donation form.
Please consider making
a donation today.