Welcome to St. Thomas More Parish
Our mission is to become the real presence of Christ through prayer, education, worship and service
"Lead Me Lord, Send Me"
Fr. Stephen Okumu
Pastor

Weekend Masses
Saturday 5 PM
Sunday 8:30 AM
Sunday 10:30 AM

Reconciliation
Saturday 3:30-4:30 PM
or by appointment

Weekday Masses
Tuesday 9 AM
Wednesday 8:30 AM(Sept.-Mid June)
Wednesday 9:00 AM(Mid June-August)
Thursday 9 AM
Friday 9 AM

***All Federal Holidays and Feast Days (Holy Day of Obligations)***
Mass at 10 am instead of 9 am

Parish Office Hours
Monday-Thursday 9 AM-5:00 PM
Friday 9 AM-1:00 PM

GOD SO LOVED HE GAVE

FROM A HEART OF GRATITUDE
WE GIVE OUR
TIME, TALENT & TREASURE
Everything we have and everything we are is a gift from God.
Stewardship is the ability to share our gifts of life – Time, Talent & Treasure with others, no strings attached and no conditions. We share these gifts out of our love for God and gratitude to Him.

"Seek first the kingdom of God and His righteousness, and all these things will be given to you as well."
Matt 6:23
Summer Parish Events




Vacation Bible School




August 5-9, 9 am-12 noon





Parish Picnic and
Youth Soccer Tournament with Fr. Okumu


August 18, after 10:30 am Mass




Being good neighbors
by Peter Guzulaitis, Family Faith on the Go
How are we good neighbors? This is the question that Jesus asks in the parable of the Good Samaritan (see Lk 10:29-37). Jesus answers the question with the greatest challenge of all: everyone is our neighbor.
In 1999, my family moved in to a brand-new neighborhood. Within a few months, seven families who were once unknown to each other became neighbors. My son was about 2 years old at the time, and needing a place to play, this led us to buy a swing set. It was the only one in the neighborhood, and it attracted toddlers of other families like moths to the flame. And wherever toddlers are gathered, parents are never far away. The swing set became a place where my son met his best friends and a place where my friendships began with my neighbors. Today, it is a symbol of hospitality for me. So many good friendships developed at the swing set and helped our neighborhood become more than a collection of houses.
Several years later, one of the families in our neighborhood learned that they were going to be welcoming triplets into their lives. We neighbors swung into action to support this family. After the triplets were born, neighbors helped with yard work. Many also helped care for the infants — feeding, washing and dressing the triplets was a normal part of life for many of us. My children are so proud of their involvement and care for the triplets. They were able to live out what it means to care for people.
The parable of the Good Samaritan also challenges us to see beyond the people who live next door to us or even in the same neighborhood. Being a good neighbor means that we take the risk to invite new people into our lives. Regardless of another person's station in life, someone who is poor, a new immigrant, or a person of a different religion, walk of life or race, we are all called to offer hospitality and care. Our invitation to friendship needs to extend to each person we meet. Indeed, everyone is our neighbor.
This content comes to you from Our Sunday Visitor courtesy of your parish or diocese.
Making a financial donation
to St. Thomas More
is now quick and easy
with our new on-line
donation form.
Please consider making
a donation today.
Upcoming Events
CATHOLIC WEB LINKS
www.marriageuniqueforareason.org
www.21stcenturycatholicevangelization.org
Washington State Catholic Conference
North West Immigrants Rights Project
United States Conference of Catholic Bishops
Catholic Refugee and Immigration Services
Fr. Jim Northrop
St. Thomas More Relics on Display
Funerals
The funeral for Mary Charles
is on Saturday, August 24th
at 10:30am with a reception
following in Dalton Hall. The
Rosary will be in the Church
starting at 10am.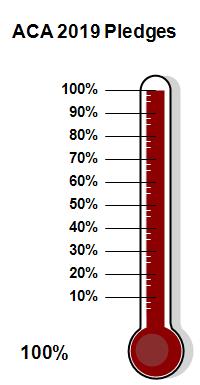 ​​​​​​​