Welcome to St. Thomas More Parish
Our mission is to become the real presence of Christ through prayer, education, worship and service

"Lead Me Lord, Send Me"
Fr. Stephen Okumu
Pastor





SOLEMNITY OF THE ASCENCION OF THE LORD SUNDAY

May 24, 2020

CURRENT MASS IS RECORDED AND POSTED HERE AT THE FRONT PAGE
check here to view the previous Mass

DAILY AND WEEKEND MASSES ARE SUSPENDED UNTIL FURTHER NOTICE.
SACRAMENT OF RECONCILIATION-BY APPOINTMENT ONLY

Prerecorded Mass will be emailed to you.
Contact Violeta at violetaj@stmp.org to subscribe.


AS OF SATURDAY, MAY 16TH, ALL WHO COME FOR PRIVATE PRAYER ARE REQUIRED TO WEAR A MASK. MASKS WILL BE PROVIDED IF YOU DON'T HAVE ONE. THANK YOU FOR YOUR COOPERATION.

WE ARE FOLLOWING SOCIAL DISTANCING PER COVID-19 GUIDELINES

WASH YOUR HAND WITH SOAP OR SANITIZER FREQUENTLY
KEEP AT LEAST 6-8FT DISTANCE BETWEEN PEOPLE
IT IS PRUDENT FOR YOU TO STAY HOME
IF YOU ARE IN THE VULNERABLE POPULATION AND NOT FEELING WELL


DONATE ON-LINE
We depend on your ongoing contributions to continue
the work of the parish.
If you are able,
please mail your envelopes to the parish
or give donation online.
WE THANK YOU FOR YOUR GENEROSITY

Parish and MissionEffectiveness


Please complete this online survey. This survey will help us to better understand how to reach out to Catholics across western Washington.
Survey - English | Archbishop Etienne Video Survey - Spanish | Video by Bishop Elizondo
Our Scripture passage for this Sunday comes from the Gospel of Matthew 28:16–20. This scene tells us of Jesus' final moments before He ascended into heaven. As He goes to the Father, our Lord offers revelation, mission, and His continuing presence to the disciples. This passage offers several points for our reflection and prayer as disciples who are entrusted with carrying on the mission of Jesus.
When the disciples see Jesus, we are told that they worshipped Him but they doubted. That may seem like an unusual combination of responses, but it's probably descriptive of most of us. You see, "doubt" does not mean skepticism about who Jesus is. Rather, "doubt" refers to the hesitancy the disciples experienced when required to make a complete and irrevocable commitment to Jesus to the exclusion of other options. The reality is that the resurrection of Jesus didn't generate perfect faith in those who experienced it. The community of disciples was still wavering in their understanding and commitment to our Lord and to accepting His all-encompassing claim on their lives. Nonetheless, it is to that wavering community that Jesus entrusted His mission to the world. To re-phrase that insight, we might say that it is to us, as that community, that Jesus is entrusting his mission to the world even though we do not possess or express perfect faith. Most Christians have some areas of doubt with which they struggle, yet that does not diminish the faith they do possess. It is difficult to make a complete and irrevocable commitment when the slightest doubt exists. In such moments we like to keep our options open rather than reduce them. This is true with couples preparing for marriage and for Christians ratifying their discipleship. In Matthew's Gospel, we have previously heard Jesus address the little faith present in the disciples (Mt 14:31). We have also seen how Jesus is willing to work with the disciples to bring them to a deeper and more committed faith rather than abandoning them because of their weakness. This is good news for us! It tells us that Jesus will help us grow in our faith and commitment to Him, especially when we ask for His assistance. It is one thing to not understand a message of faith; it is another thing to not even try to understand it. This passage encourages us to not become complacent or uncaring (spiritual acedia) in our search for deeper faith. It also encourages us to know that God desires to work with us wherever we are in the journey of discipleship.
Making a
financial
donation
to St. Tho
mas More
is now quick and easy
with our new on-line
donation form.
Please consider making
a donation today.

GOD SO LOVED HE GAVE
FROM A HEART OF GRATITUDE
WE GIVE OUR
TIME, TALENT & TREASURE



Already have a FORMED Account?
Visit FORMED.org
Click Sign In
Enter your email
Click the link in your email
You're in. No more passwords
Want to create a new FORMED account?
Visit FORMED.org
Click Sign Up
Select "I Belong to a Parish or Organization"
Find St. Thomas More by name, or zip
Enter your email-and you're in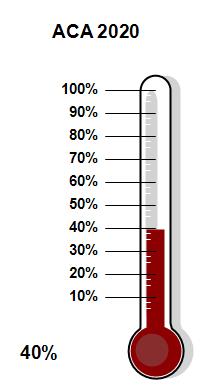 Upcoming Events
CATHOLIC WEB LINKS
Sacredheartradio.org
www.marriageuniqueforareason.org
www.21stcenturycatholicevangelization.org
Washington State Catholic Conference
North West Immigrants Rights Project
United States Conference of Catholic Bishops
Catholic Refugee and Immigration Services
Fr. Jim Northrop
St. Thomas More Relics on Display
Funerals